PRENUPTIAL AGREEMENT LAWYERS IN SOUTHERN CALIFORNIA
Prenup Attorneys with Offices in Temecula, Anaheim & Riverside
Splitting up assets may not sound like a romantic start to wedded life; however, it is a smart financial decision even in the most agreeable of marital circumstances. At the Edgar & Dow, our prenup attorneys want to ensure your assets are protected and that everyone is comfortable with their prenuptial agreement as they head into their vows. Because no two couples are alike, we take a very tailored and individual approach to prenuptial agreements, to ensure a satisfactory outcome for all parties.
Begin with a free case evaluation! Please do not hesitate to call (888) 251-9618 to learn how our Southern California prenuptial agreement lawyers can help.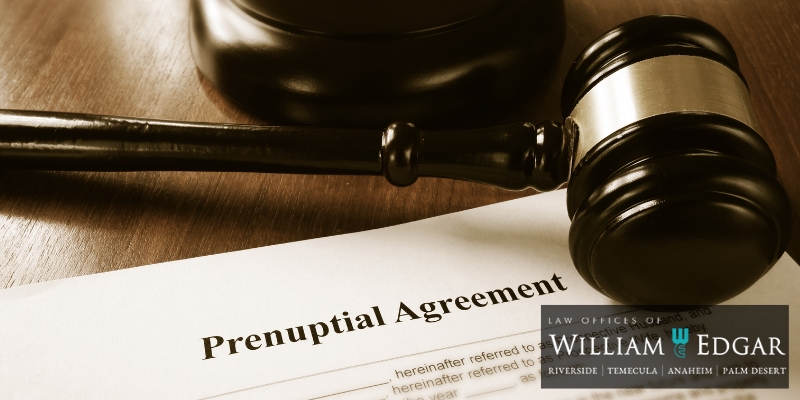 What Can be Included in a Prenuptial Agreement?
Especially in California, a split can leave one party in a compromising financial situation. California distributes property equally in the case of a split; however, determining what is communal property and what constitutes an equal split is complicated. In order to prevent financial damage, a prenuptial agreement can make sure that all aspects of your marriage are covered and that you are protected.
Some of the standard components of a prenuptial agreement include the following:
Assets (Homes, Property, Retirement Funds, Stocks)
Business Ownership & Interests
Children from a Previous Marriage
Disparate Wealth
Disparate Debt
Elderly Parents in Your Care
Inheritance
Potential Increase in Income (Based on Intelligence or Talent)
Pursuing Degrees in Lucrative Professions (i.e. Medicine)
At the Edgar & Dow, we want to help you establish a protected financial foundation as you begin wedded life. We have extensive experience helping couples through prenuptial agreements and know the questions to ask to put you at ease and work through your assets in a quick, efficient manner.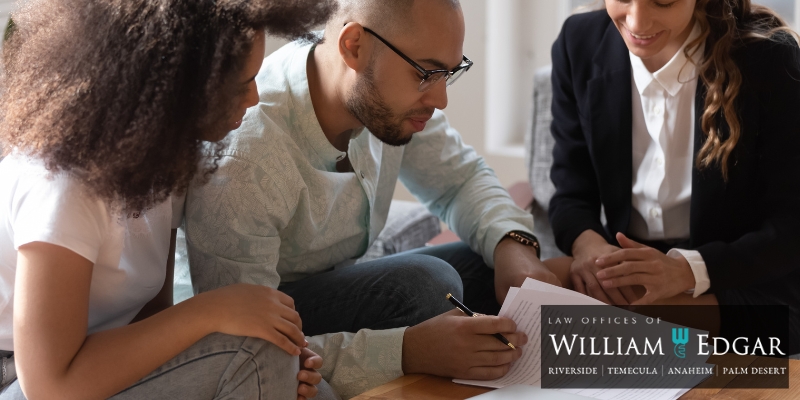 Trust Our Southern California Prenup Attorneys for Legal Guidance
Attorney H. William Edgar was named a "Top 100 Family Lawyer" in California by the American Society of Legal Advocates. As a firm devoted exclusively to family law, we are able to provide experienced, focused legal services that ensure your protection in matters of prenuptial agreements. Each of our Southern California prenup lawyers communicates honestly and openly, providing clear and effective counsel.
Call (888) 251-9618 for a free case evaluation with our experienced prenuptial agreement attorneys today.