SOUTHERN CALIFORNIA DOMESTIC VIOLENCE ATTORNEY
Get a Restraining Order in Riverside, Temecula, or Anaheim
Domestic violence is a difficult situation to navigate, especially when a divorce case is in the picture. The Law Offices of H. William Edgar have extensive experience handling domestic violence cases.
With offices in Temecula, Riverside, Palm Desert, and Anaheim we have helped individuals throughout Southern California protect their rights and best interests in domestic violence matters. Our caring domestic violence lawyers can help you through this trying time. We tailor every case to the individual we are representing, ensuring we know our clients and their unique circumstances.
Free case evaluations available! Contact us online or call (888) 251-9618 to learn more about how we can help you through this difficult time.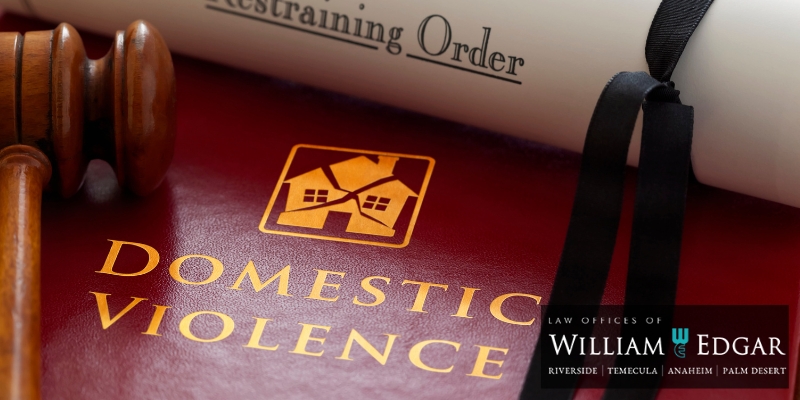 What Does a Restraining Order Do?
Generally, a restraining order involves personal conduct orders and / or stay-away orders.
A personal conduct order requires the individual to stop certain actions:
Contacting
Attacking
Threatening
Stalking
Harassing
Destroying personal property
Disturbing the peace
A stay-away order may require the individual to stay a certain distance from:
Protected persons
The protected person's place of residence
The protected person's place of work
The protected person's children's school or child care
The protected person's vehicle
Any important places the protected person goes
These orders are put in place to protect another person from harm and can ensure your safety and peace of mind as you work through other legal matters, such as a divorce. Protect your loved ones with our help!
Types of Restraining & Protective Orders in California
Restraining orders are not always the same. While different circumstances dictate the type of restraining order necessary, there are a few forms of restraining order that commonly apply.
These restraining orders dictate the amount of time a person is under restraint:
Temporary Restraining Orders :
Typically lasting for less than one month, a temporary restraining order (TRO) may be issued while awaiting the outcome of a permanent restraining order hearing.
Permanent Restraining Orders:
After the restrained party has received a notice of permanent restraint and after the judge has heard all the evidence in the case, a permanent restraining order can be issued for between one to five years.
Emergency Protective Orders:
Lasting for up to five days, this may be issued at any time by a law enforcement officer. If children are involved, it allows the victim of abuse to receive temporary custody.
If you need to file a permanent restraining order, it is advisable to enlist our help. An omission of documents or evidence could result in your application to be dismissed or an unfavorable outcome. To ensure that all your bases are covered, get help from a practiced family lawyer in Southern California.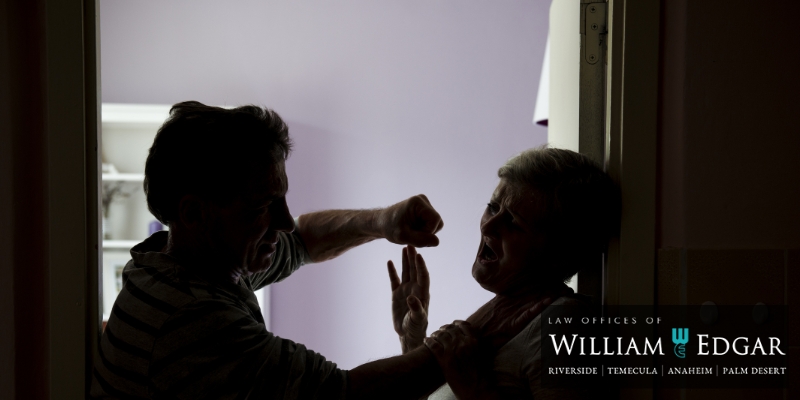 What Is Considered Domestic Violence?
Domestic violence refers to any behavior used by one individual in a domestic relationship to harm or dominate the other person.
Domestic abuse can include:
Physical violence
Verbal abuse
Intimidation
Sexual assault
Isolation
And more
It is important to note that domestic violence doesn't only apply to married couples or romantic partners—it can apply to anyone who lives in your home with you or shares a close relationship with you.
Domestic violence can be committed by:
Partners
Spouses
Roommates
Family members
Exes
Other domestic relations
What domestic violence can look like:
Physical violence: Slapping, hitting, kicking, burning, punching, choking, shoving, beating, throwing things, locking out, restraining, and other acts designed to injure, hurt, endanger, or cause physical pain.
Emotional abuse: Consistently doing or saying things to shame, insult, ridicule, embarrass, demean, belittle, or mentally hurt another person. This can include any derogatory names like fat, lazy, stupid, bitch, ugly, failure, worthless, a bad father or mother, or unwanted. It can also involve withholding money, attention, or forbidding someone to see their family or friends. It also includes not allowing someone to not make their own decisions, keep their property, or forcing one to do something they don't want to do. Lastly, it can include refusing to help one in need, or ridicule one's religion, race, heritage, or class.
Sexual abuse: Forcing sex when one doesn't want to, forcing sexual acts which one doesn't like or finds unpleasant, forcing one to have sex with others or have others watch, ridiculing sexual performance, and anything making one generally feel demeaned or violated in regards to sex. This can also include forcing unprotected sex against the other's will. There are many other forms of sexual abuse that don't need to be explicitly stated, but do exist.
How Often Does Domestic Violence Happen?
In her book The Domestic Violence Sourcebook, Dr. Dawn Bradley Berry provides the following statistics:
Up to six million women are believed to beaten in their homes each year. Four million incidents are reported.
One million women visit physicians and hospital emergency rooms for treatment for injuries caused by beating every year.
Medical expenses for treating victims of domestic violence total at least $3 billion to $5 billion annually.
In one western city, domestic violence was the single most reported crime in 1995, which was more than assault, battery, and burglary charges.
According to a 1995 FBI survey, a woman is battered in the United States every seven seconds
An estimated 90 percent of men and 80 percent of women currently in prison were abused at some point in their lives.
How Domestic Violence Influences Divorce Cases
Domestic violence significantly impacts family law cases. Especially in matters of divorce, domestic violence can become more dangerous when one partner decides to leave the abusive relationship.
Domestic violence may affect the following in the divorce case:
In general, California family code presumes that an individual charged with domestic violence in the past five years is unable to have joint or sole physical custody of the children. In addition, a partner convicted with any form of domestic violence is unable to receive spousal support.
The law is generally favorable to victims of domestic violence in divorce cases; however, you need the skill of a practiced domestic violence lawyer to ensure you and your family are well-taken care of and your rights are protected.
Is Stalking Considered Domestic Violence?
Stalking is a major issue one may find themselves in after leaving an unhealthy relationship. Typically, the stalker is obsessed with the victim and cannot come to terms with the rejection he/she feels when the partner leaves. This results in obsessive behavior aimed at taking revenge on the victim in the form of making repeated phone calls, sending letters or gifts, watching or following the victim while at home or in public places, or destroying their property.
A dangerous attribute of stalking is that it almost always escalates. What starts out as something non-physical, like telephone calls, can quickly develop into physical actions or even violence.
The National Council on Stalking states that a stalker should be considered dangerous:
When he/she has a criminal record or history of mental instability;
If vandalism or other acts of violence have been committed;
If he or she is unable to control their temper and has a history of drug abuse;
If the stalker is familiar with guns and has made threats towards the victim; or
If he/she lives in isolation.
Conveniently Located Offices in Temecula, Riverside & Anaheim!
The Law Offices of H. William Edgar focuses all its resources and efforts exclusively on family law. We have earned high ratings from our clients, as well as a 10.0 "Superb" rating on Avvo due to our effective legal representation. Our Southern California domestic violence attorneys have years of experience in navigating cases just like yours.
Begin with a free consultation. Call us at (888) 251-9618!