FAMILY LAW ATTORNEY IN PALM DESERT, CA
What does it mean for us to be family lawyers? It means that we fight tirelessly for families just like yours. With 10+ years of family law experience, we are well-prepared to provide knowledgeable solutions and compassionate counsel to clients facing one of the toughest moments in their lives.
At our Palm Desert location, we focus solely on family law cases so that we can continue to hone our craft with no obligations and no distractions. Whether you are facing a divorce, supporting a child, or becoming a guardian, we have the experience you need to protect the rights you are entitled to. Let our firm care for your family in this difficult time.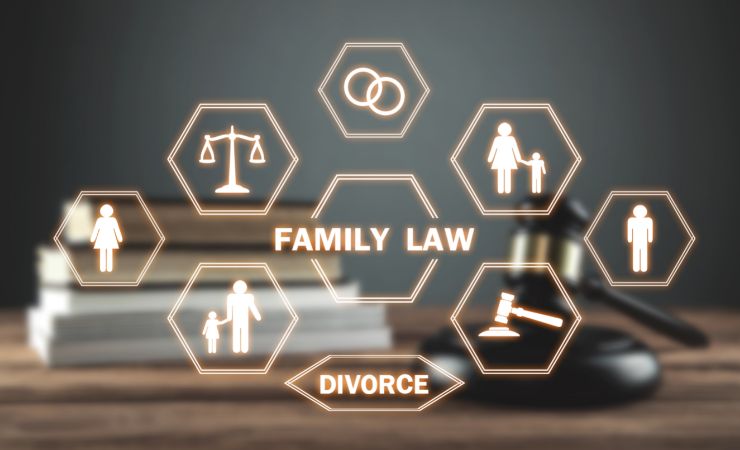 Dedicated to A Results-Driven Approach
At the Law Offices of William Edgar, we take a results-driven approach. Our attorneys are never interested in long court cases that require inexhaustible funds to fight. We want to secure a suitable agreement for our clients in the most efficient way possible. This means you save time and money, and we get to serve more families who need help.
Our firm fights tirelessly for quick results so that you and your family can move on!
Representation that Fits your family
In our 10+ years of history, we have found each case is unique and our representation needs to be tailored to each case. No two cases are exactly the same, which is why we are committed to never representing our families in a generic, cookie-cutter way. How can an attorney protect your rights while treating you like another run-of-the-mill client? We want to meet the needs that you have, for the family you call yours.
We believe that, to meet your needs, we have to communicate effectively and transparently. We call you with information regarding anything you need to know and request you inform us of your goals. Through this consistent dialogue, we can protect you and your family. We are partners that fight with you in all that we do. So let us join your fight and help guide you through this difficult season.
The attorneys at the Law Offices of H. William Edgar are waiting to hear from you. Call (888) 251-9618 to start your family law process the right way!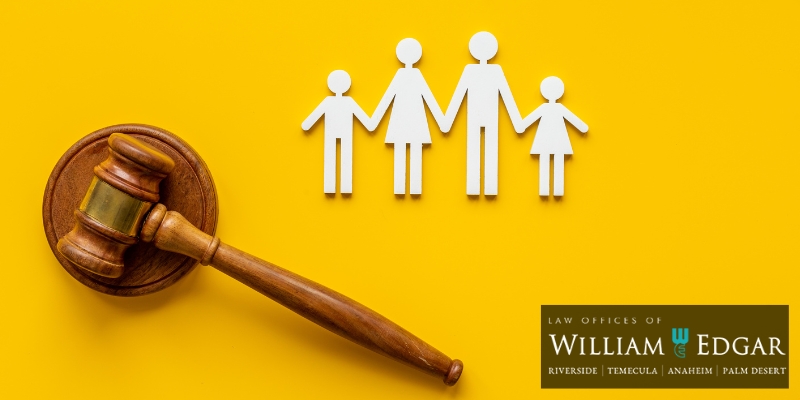 FAQs About Palm Desert, CA Family Law
How much does a family law attorney cost in California?
The cost of a family law attorney in California will vary depending on the specific case and the needs of the client. In some cases, the attorney's fees may be paid by the client, while in other cases, the attorney's fees may be paid by the opposing party if that is part of the reward in the case. The only way to obtain an actual cost estimate is to schedule a consultation with an experienced family law attorney to ask specific questions about your case.
Who pays attorney fees in child custody cases in California?
In California, each party is generally responsible for their own attorney fees in child custody cases. However, there may be specific legal circumstances in which the court will order one party to pay the other party's child custody attorney fees. This is typically only done if one party acts in bad faith or if there is a significant disparity in the parties' incomes.
How are child support and spousal support decided in California?
In Palm Desert, California, property division and spousal support are decided on a case-by-case basis. The court will consider many insights when making these decisions, including how long the marriage lasted until the request for divorce, the standard of living during the marriage, and each spouse's earning capacity. The intent is to ensure that each spouse is treated fairly and that the property is divided in an equitable way.
How long does a divorce take in California?
The divorce process in California can take anywhere from a few months to a few years, depending on the case's specific circumstances. If the parties can reach an agreement on all issues, the divorce can be finalized relatively quickly. However, if the parties cannot agree, the divorce process can take much longer as it must go through the court system. Being prepared can help with the timeline.
What is the cheapest way to get a divorce in California?
The cheapest way to get a divorce in California is to reach an agreement with your spouse on all issues related to the divorce, such as property division, child custody, and spousal support. When two parting spouses are in complete agreement, they can file for a summary dissolution, which is a simplified and expedited divorce process. This is an excellent option for separating couples with no children, minimal assets, and still have strong communication and amicable relationships. However, you should not feel pressured to agree to something you're not comfortable with just to save money on the divorce process. For example, saving in the short term on attorney's fees may not be worth it if you end up with an unfair property division in the long run.
Contact The Law Offices of William Edgar Today
No one should have to face family law issues alone. The Law Offices of William Edgar is here to help. We understand family law's complexities and will work tirelessly to protect your rights and interests. To schedule a consultation with our firm, contact us today. From our first meeting, we will work closely with you to develop a personalized legal strategy designed to achieve your specific goals and preserve your best interests. We look forward to hearing from you.