DIVORCE ATTORNEYS IN SOUTHERN CALIFORNIA
California Divorce Lawyers – Offices in Riverside & Orange Counties
Divorce cases are difficult. If you are going through a divorce, then it is understandable that you may be feeling overwhelmed. You may have questions about how to proceed and how to protect your family. Our team can help answer those questions and provide you with the compassionate and efficient advocacy necessary to move forward.
At the Edgar & Dow, we understand the sensitive nature of California divorce cases. In addition to providing elite legal representation, we also work hard to ensure that cases are resolved quickly and efficiently, without unnecessary delays.
We get results. Contact us today to consult an attorney you can trust!
Divorce can involve any of the following issues:
And more
Why Choose the Edgar & Dow?
Our priority is to pursue the results your family deserves. We emphasize honesty, integrity, and straightforward counsel. We answer your questions and tell you the truth. Rather than stringing cases along ineffectively, we are efficient in moving cases toward conclusion.
Our results-driven counsel ensures that your family is in good hands during what may be a difficult time. Peace of mind is critical-so is the knowledge that the right Southern California divorce lawyer is representing your rights and interests.
Summary Dissolution of Marriage
In California, there are two options for ending a marriage: divorce or dissolution. So what is "dissolution of marriage?" What is the difference between dissolution and divorce?
According to the California Courts website, dissolution means "a quick, easy way to get divorced… You don't have to talk to a judge and you may not need to hire a lawyer." But even the Courts emphasize that speaking with a California divorce lawyer is always in your best interests when it comes to dissolving your marriage.
In order to qualify for a summary dissolution in California, you must meet these requirements:
You have been married for less than 5 years
You have no children together
You do not own land or buildings (even in part)
You aren't renting land or buildings (excluding your residence, if it isn't a 1-year lease or rent-to-buy)
You don't owe more than $6,000 since you got married
You have less than $45,000 in community property
You have no more than $45,000 in separate property
You agree on there being no spousal support
You have a signed agreement for division of your property
One of you has lived in California for at least 6 months and in the county where you are filing for at least 3 months
Are you and your spouse looking to get a divorce? If you have no children, minimal debts and property, agree against spousal support, and have a plan to divide your property, then dissolution may be an option. Speak with a Southern California divorce lawyer right away to help you make an informed decision.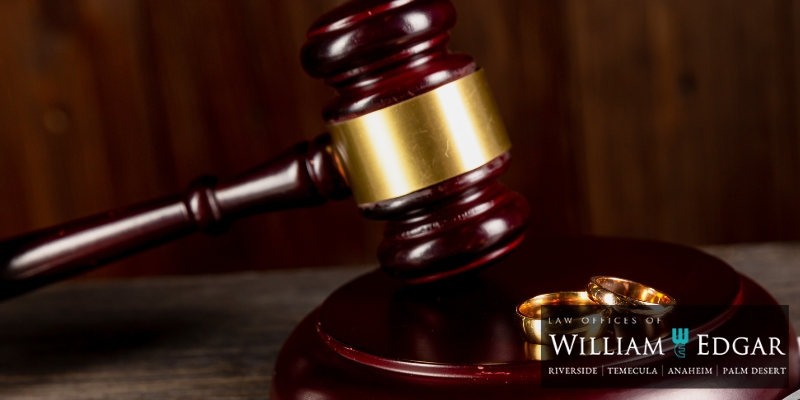 Where Do I File for Divorce in Southern California?
California divorce law has residency requirements for divorce filings. You must file for divorce at the courthouse in the county in which you have resided for the last three months. You also must have lived in the state of California for at least 6 months.
If you do not meet the residence requirements, then you can file for legal separation and then amend the petition once you have reached the residency requirements. The 6 month time period will not start over if you amend the petition to a divorce.
Does It Matter Who Files For Divorce First?
No. It does not usually matter who files for divorce first in California. The only real advantage would be for the Petitioner if they presented their case first and the case were to proceed to trial.
The person who files for divorce is the Petitioner because they file the petition for dissolution of marriage. The responding party is the Respondent.
Straightforward, Results-Driven Advocacy Since 2004
When you contact our California divorce law team, rest assured that we are prepared to provide the compassionate, strategic advocacy necessary to move your case forward quickly. Our divorce attorneys are very experienced in California family law. We work together to achieve the results our clients expect. Our combined experience allows us to offer nuanced and effective advocacy even in challenging, complicated divorce cases.
Call for a Free Divorce Consultation!
The Edgar & Dow has been serving clients throughout Southern California since 2004. We have offices in Temecula, Riverside, and Anaheim for our clients' convenience. With extensive experience and countless positive reviews from clients we have helped, our goal is to continue serving our communities by providing results-driven advocacy that balances compassion and honesty.
Get more information about our services and how we can help your family during a California divorce. Call us at (888) 251-9618 or fill out our online form to arrange your free case consultation!
Recommended Reading: