MARRIAGE ANNULMENT ATTORNEYS IN SOUTHERN CALIFORNIA
Strategic, Results-Driven Advocacy from the Law Offices of H. William Edgar
If you wish to declare your marriage "null and void," divorce is not the correct option. Annulment of your marriage is also known as "termination of marriage." It is optional in certain cases. The Law Offices of H. William Edgar understand the unique circumstances that surround these types of cases. Our ability to provide strategic advocacy in challenging cases sets us apart. Let us become part of the resolution.
Call the Law Offices of H. William Edgar now at (888) 251-9618 to schedule your initial consultation.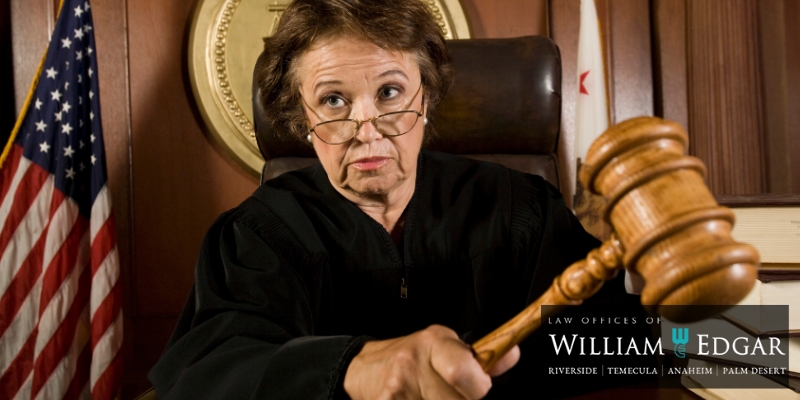 Why Would I Get an Annulment Instead of a Divorce?
With a marriage annulment, in the eyes of the law it's as if your marriage never existed. There are several scenarios in which this resolution is preferable for the parties involved.
An annulment is possible in cases where the following issues played a factor:
Bigamy – If one party finds that his / her spouse was already married
Fraud – If bigamy was involved or if one spouse only got married to pursue a green card / citizenship
Illegal – If a marriage was found to be between family members or if one or both parties are underage
Religious Reasons – If there are religious reasons behind one party wishing to obtain an annulment
Coercion – If the marriage was pressured, coerced, or forced
Inability to Consent – If the marriage occurred when one or both parties were unable to consent
Call Our Firm Today & Receive a Free Case Evaluation
Our team at the Law Offices of H. William Edgar answers tough questions and pursues the results our clients desire. We've been serving Southern California since 2004, including clients in Riverside, Temecula, Palm Desert, and Anaheim. We are proud of our track record of success. With our combined knowledge and experience, we work together to move cases forward efficiently. Schedule a free case consultation with our team today. A Southern California divorce lawyer from our firm can help you obtain the results you deserve.
Call the Law Offices of H. William Edgar now at (888) 251-9618 and receive a case review with our office.