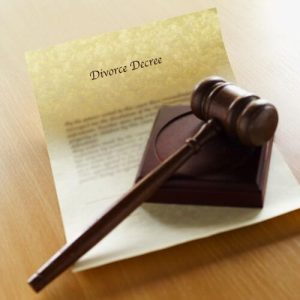 How long will my divorce take? This is one of the most pressing questions for any person contemplating or currently going through a divorce.
While there is no one-size-fits-all answer to satisfy this matter, there are a few key factors that influence just how long a California divorce will take to finalize and what you can expect.
How Fast Can You Get Divorced in California?
There is a mandatory six-month waiting period before finalizing a divorce in California. Therefore, the fastest you can get a divorce in California is six months after the time you file.
That being said, the average length of divorce from filing to finalization is about 15 months, although the actual length of divorce can vary depending on what is involved.
A quick divorce is only be possible if you and your spouse agree upon every part of your divorce – including custody, property division, living arrangements, and more – prior to filing. If any questions or disputes come up about any of these issues, then the process will take longer.
What Affects How Long a California Divorce Will Take?
Filing for divorce is a difficult process, both for you and your family. You might be asking yourself when this process is going to end—unfortunately, it varies depending on your situation. However, there is data regarding the average length of a divorce, and we can look at this to determine what you might expect as you approach the legal end of your marriage.
Although California does allow some couples to resolve their divorce within six months, the average time it takes is usually double for a variety of reasons. Every couple's situation is different and any of a number of issues may affect whether a divorce goes smoothly, requires some negotiation and compromise, or ends in an all-out courtroom battle.
Below are some of the most common factors that can affect the length of a California divorce:
Children – It typically couples with children seven months longer to resolve their divorce, as compared to couples with no children. Filing for divorce with children usually takes longer due to psychological evaluations, court-ordered studies, and financial questions regarding child support. Forming a custody agreement is also part of that process. Custody is one of the most contested aspects of divorce in California and across the U.S. and it can easily extend the length of divorce proceedings by seven or more months.
Going to Trial – Divorcing couples who go to trial wait an average of seven months longer to finalize their divorce. It simply takes longer to get on a court's trial calendar, and the trial itself may take a considerable amount of time. Speaking of which…
Court Calendar – California courts have a much longer waiting time due to a backlog of hearings, trials, orders, and final judgments (divorce cases included). If a divorce needs more than one trial hearing or can't be resolved outside of court, expect delays. This is even more true as we enter 2021 and deal with the ongoing pandemic. COVID-19 has impacted courts across the country and has resulted in significant delays for all proceedings, including divorce. Dealing with closures, social distancing guidelines, and remote hearings can make a divorce take far longer than it would have prior to the coronavirus.
Summary Dissolution – This is a quick and easy way to get a divorce. To qualify for a summary dissolution of your marriage, you must meet all the California Courts requirements. Although this is the quickest way to get a divorce, it is advised to speak to a family law attorney to help you ensure the ideal solution for you and your family. Any divorce, even an amicable one, has issues that should be resolved in the best interests of all involved parties. An attorney can help make sure this happens.
High-net-worth individuals and couples with a considerable amount of assets or debt to divide can also face lengthier divorce processes in California. In these cases, business valuation, the sale of real estate, and other factors may affect how long it takes for a divorce to be finalized. It's important to be upfront about everything, as hiding assets or income could be used against you in a final property or support judgment.
Speak to an Attorney Today!
At the Law Offices of H. William Edgar, our top priority is protecting your rights and your family's future. We understand that the divorce process is complex and stressful, which is why our team of Southern California divorce attorneys utilizes extensive preparation and experience to help you achieve the best possible results for your divorce.
We understand that every family and divorce is unique, which is why we tailor our strategy according to each client's needs, building creative solutions to tough problems. Your divorce will need to take as little or as much time as is necessary to reach an ideal result. We prepare all cases as if they will go to trial and have a results-driven approach to help our clients in every step of the divorce process.
Whether you're likely to achieve a fast divorce, a 15-month divorce, or an even longer divorce, our team is prepared to represent your interests. Contact us today by calling (888) 251-9618 to review your options with an attorney!
Categories