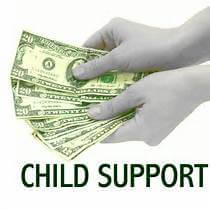 How does child support work if the mother has no job? When it comes to child support obligations, does it matter whether she was fired for misconduct or quit?
What happens to child support if you get laid off and can't pay child support?
In other words, can one parent quit their job and then ask the court to order the other parent to pay child support?
If I Quit My Job, Do I Still Have to Pay Child Support?
The court will always see child support as your top priority, even if you quit or lose your job. Even without a job, you will still have to pay child support. If you can't afford it, then child support arrears will pile up until you have an income.
Can Stay-At-Home Moms Receive Child Support?
How does child support work if the mother has no job? Do stay-at-home moms qualify for child support?
Yes, stay-at-home moms can receive child support; however, the amount of child support is based on California's child support guidelines and may not be enough to fully support the family if the mom continues to stay at home. In many cases, the mother needs to return to the workforce in some capacity.
Related Reading:
Lost Job and Child Support: Example Scenario
Another common question is "What happens if I lose my job and can't pay child support?"
Here is an example. Two parents are sharing custody and make about the same amount of money. They both are firefighters. After our assistance at the child support hearing, the court orders child support from Mother to Father in the amount of $37. To make the case cleaner, Father agrees to set child support to zero.
A couple of years later, the mother resigns from her position as a firefighter amid a disciplinary investigation. The records show resignation in lieu of termination.
So, the issue for the court is: Did the mother quit her job or was she terminated? Or more simply put, can a parent quit their job and then ask the court to order the other parent to pay child support? What happens if you are terminated for misconduct?
Family Code section 4058, subdivision (b), which addresses annual gross income of parents for child support purposes, provides:
"The court may, in its discretion, consider the earning capacity of a parent in lieu of the parent's income, consistent with the best interests of the children."
The court can impute income based on the other parent's ability and opportunity to earn. When a parent intentionally quits their job, the court will usually impute the income that they had been making and use that income in the child support calculation.
"Ability to earn … may be applied only when it appears from the record that there is a deliberate attempt on the part of the payor to avoid … financial family responsibilities by refusing to seek or accept gainful employment, willfully refusing to secure or take a job, deliberately not applying himself [or herself] to his [or her] business, intentionally depressing … income to an artificial low, or intentionally leaving his [or her] employment to go into another business." (Philby v. Philbin, supra, 19 Cal. App.3d at p. 121).
Quitting the job to avoid a child support obligation which is done in bad faith in one thing, but our case was different.
In re Marriage of Eggers
There have been few cases that deal with the scenario that we were faced with, in which a mother resigns her job in lieu of termination. She, in fact, quit her job. She argued that if she did not quit, then she was going to be fired.
The court has discussed this very same issue in the matter of In re Marriage of Eggers [full opinion here].
Here, the employment of father, appellant Thomas M. Eggers, was terminated by his employer for misconduct. Father, who was subject to support orders, sought modification of the orders based on a change of circumstances. The trial court denied his request and imputed income to father based on his earnings from his former employment, thereby equating the conduct that led to his loss of employment to a voluntary or intentional reduction in income.
Imputation of income is not automatic upon loss of employment due to misconduct. Father had the burden of proof to show he did not have the ability or opportunity to work, but the trial court did not reach those issues.
The court of appeal reversed the order and remand the matter to the trial court to conduct a new hearing and determine whether income should be imputed to the father under Family Code section 4058, subdivision (b), and, if so, the amount of such income to be imputed. In other words, the court now must consider what the father should be making and it was his burden to prove it. This is a burden shift in this scenario. The burden would have usually been on the wife to prove his ability and opportunity to earn.
Therefore, when a supporting parent quits a job, the trial court has discretion to conclude the parent's conduct reflected a divestiture of resources required for child support obligations. It may refer to the former job as the basis for its findings of ability and opportunity and may impute income to the parent based on his or her prior earnings. When a supporting parent loses a job, the trial court may impute income to that parent based on his or her earning capacity if the amount of income imputed is supported by evidence of opportunity and ability to work reflecting that level of income. In re Marriage of Eggers, 131 Cal. App. 4th 695 (2005).
Voluntary vs. Involuntary Job Loss & Child Support
The Eggers court points out, in this case, the supporting parent lost his job, but due to misconduct. Our research has not revealed any case analyzing the determination of earning capacity based on income from the former job under similar circumstances.
Typically, most attorneys will cite Ilas and Padilla in these cases, the trial court imputed income based on earnings from father's lost job—impliedly concluding that, under these circumstances, employment termination was more voluntary in nature (a divestiture) than involuntary. There may be situations where the supporting parent's conduct warrants considering a claimed involuntary termination of employment as actually voluntary for purposes of determining the parent's earning capacity. Was wife's resignation, in fact, voluntary considering the disciplinary proceedings against her?
As recognized in re Marriage of Albas & Munsee it was "incumbent upon [father] to show that, despite reasonable efforts, [he] could not secure employment despite [his] qualifications." Father has the burden to prove that he either lacked the ability to find employment or had no reasonable opportunities to obtain employment. Mother "bore no burden to convince the court that [father] would have secured a full-time job had [he] applied."
In our case, Mother is requesting to change the existing child support order based on her quitting her prior employment. She bears the burden that she could no longer use her education, training and skills to earn the same amount. The court can impute her at the same level of income that she had before she quit. This is the case of Marriage of Islas.
Finally, Father will rely on the holding in McHugh. Trial court acted within its discretion in imputing income to child support obligor after his termination from his job at the same level he had earned at the job when the court made its original support order, since obligor's termination could be deemed voluntary, where obligor diverted sales from his employer to a competitor to reduce his commission income and thereby reduce his child support obligation, and obligor refused to comply with employer's conditions for a "last chance" employment agreement after the employer discovered the misconduct. In this case, the father was given chance after chance to cure the problems with his work performance and did not do what he was supposed to do.
So if I Quit My Job, Can I Get More Child Support?
In the case above, the mother was trying to convince the court that she was unemployed and therefore her income was only unemployment income and child support should be based on that income. The court found that she, in fact, quit her job and imputed her income. The court, however, did order a small amount of child support payable from father to mother.
If the court accepted her argument, the court would have ordered a child support order which exceeded $2,000 per month. The child support that was ordered was very minimal due to the legal arguments presented to the court.
Are you facing a child support issue after you or the other parent has lost a job? Please contact the Edgar & Dow.
Categories