Murrieta Child Custody Attorney
"Child custody" is a legal term that describes the rights and responsibilities between parents and their children, particularly regarding decision-making authority. In most cases, child custody is important for maintaining the bond between parent and child and ensuring that each parent has an equal role in raising their child in Murrieta, CA. These rights may be granted to both parents, either parent only, or shared between them.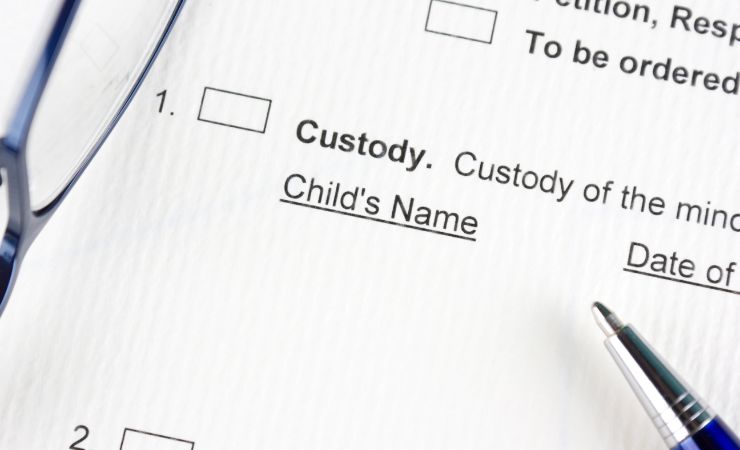 Often Difficult Process Can Be Easier With a Lawyer
Child custody can often be a difficult process, both emotionally and financially. Still, in many instances, it's worth it to ensure a healthy relationship between parents and their children over the long run. However, to get the best outcome, consult with Murrieta child custody attorneys who can help you understand your rights and responsibilities.
At the Edgar & Dow, we understand how important child custody is for families and how difficult it can be to navigate the process. Our team of experienced family attorneys is committed to helping our clients understand all their options and reach the best possible outcome. We'll work with you throughout your case and guide things like child support payments, visitation rights, and other important issues. With our help, you can ensure that your family is taken care of and that your children receive the best possible care and support.
Common Disputes Among Parents in Murrieta
When it comes to child custody disputes, many different issues can arise. Some of the most common include:
Residency. In some cases, parents may disagree on where the child should live.
Parenting time. This is when one parent wants more time with the child than the other parent.
Relocation. If one parent decides to move, it can greatly impact the other parent's custody rights.
Decision-making authority. This refers to who has the authority to make important decisions regarding the child, such as religion, education, and medical care.
Child support. This is the financial support a parent provides for their child after divorce or separation.
These critical issues must be addressed, and each parent must understand their rights and responsibilities. That's why having an experienced Murrieta child custody lawyer on your side can be invaluable to the success of your case.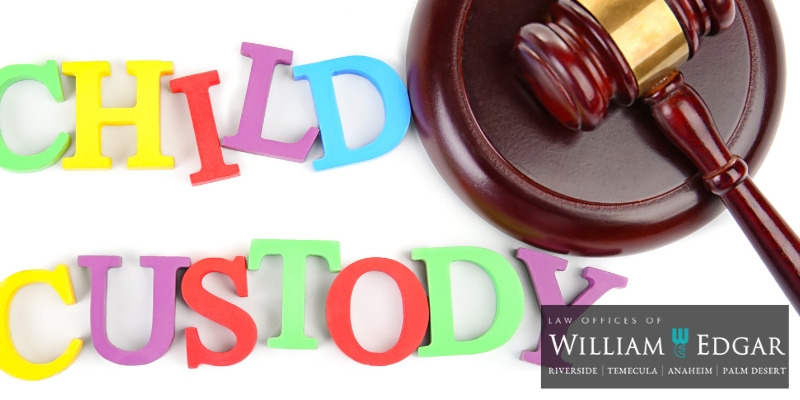 What Can Disqualify a Parent From Custody in Murrieta?
Sometimes, a parent may be denied custody rights due to specific issues. These include:
Domestic violence. If there are any documented instances of the alleged parent hitting, threatening, or abusing the child or others physically or emotionally, there are grounds to deny that parent custody rights based on the child's safety.
Substance abuse. If the parent is found to be using or dealing drugs or abusing alcohol, they may be disqualified from custody until they can prove that they are no longer using and have been properly rehabilitated.
Mental illness. If the parent is found to be mentally incapacitated, they may be denied custody rights. For example, suppose they have a mental disorder that affects their ability to make decisions or control their behavior. In that case, the court may decide that it's in the child's best interest to deny that parent custody rights.
Criminal history. If the parent has a criminal record or is currently serving a prison sentence, they may be denied custody rights depending on the nature of the crime, when it was committed, and when they will be released from prison.
Child Custody Cases FAQs
Q: Why Do You Need a Child Custody Lawyer in California?
A: When it comes to child custody matters, navigating the complexities of family court can be overwhelming. The laws, regulations, and unfamiliar paperwork may make the situation even more stressful. During this time, a reliable child custody lawyer can provide confidence and security in your legal matter. In addition, they will work with you to develop a strategic plan that accurately reflects your parental rights while providing the best interests of the child's welfare.
Q: How Much Does a Child Custody Lawyer Cost in the State?
A: If you're looking for a child custody lawyer, you may wonder how much it would cost. Rates can vary significantly depending on your case's complexity and the child custody attorney's specific experience. On average, most lawyers charge from $150 to $500 an hour. Furthermore, some divorce lawyers offer pro bono or fixed-fee packages for certain cases. Research and shop for an affordable option that meets your needs. Comparing fees and credentials can help you find the right lawyer at a price that fits your budget.
Q: How Do I File for Custody in CA Without a Lawyer?
A: If you think you need to consult with a lawyer to address matters involving your ex, one of the best ways to tell whether they have done the same is by having an honest and open conversation. Ask your ex whether they are working with an attorney or planning to do so. Ultimately, having legal representation is a personal decision. It will be up to them to choose whether they will take that path.
Q: What Are the Types of Child Custody in CA?
A: There are three main types of child custody — legal, physical, and joint. Legal custody refers to a parent's authority to make decisions about their child's education, health care, and general welfare. Physical custody is the right to have direct physical care and control over a child. Joint custody, however, refers to shared physical or legal custody, or both. In a joint custody arrangement, both parents have equal rights and responsibilities in making decisions about the child's upbringing.
Contact the Edgar & Dow Today
If you are looking for a child custody lawyer, work with an experienced attorney who understands the complexities of family law. At the Edgar & Dow, our team is dedicated to providing the best legal support and guidance possible. We are here to guide you through the process and ensure your rights are protected at every step. Contact us today to learn more and schedule a free consultation.