DIVORCE ATTORNEYS IN PALM DESERT, CA
Helping Clients in the Desert Cities with Family Law Matters Since 2004
At the Law Offices of H. William Edgar, our number one rule is to protect you and your family's rights. Our Palm Desert divorce lawyers have been in the divorce and family law business for 20 years and our approach has always been crafted to meet our clients' needs.
Our two core values are to give you legal representation that is honest about your circumstances while upholding your rights with the utmost integrity.
We never shy away from giving you straightforward legal advice, because we believe that you need to be fully aware of your options in order to pursue the best choice for your family. Call our Palm Desert divorce attorneys at (888) 251-9618 today!
Palm Desert Divorce & Family Law Cases
Our Palm Desert divorce lawyers are determined to obtain a resolution to your case quickly. We want to work alongside you to achieve a positive outcome that will be agreeable to your requests, in an appropriate time frame. That is why we are committed to transparent communication. When you work with us, you can be confident that we will contact you with the information you need to know, when you need to know it.
Cases our Palm Desert divorce lawyers handle: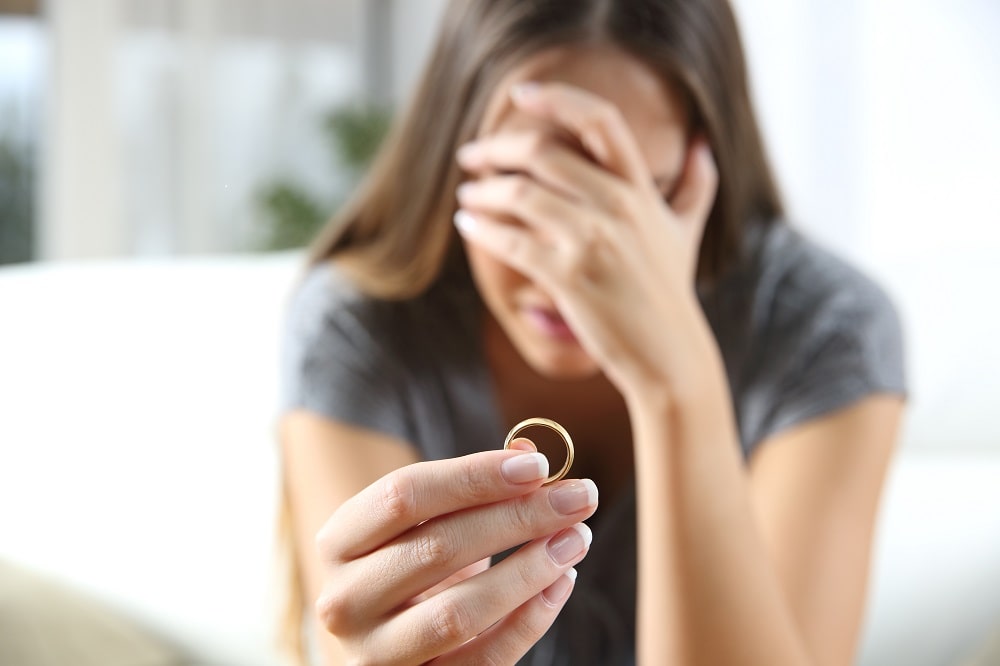 Types of Divorce in Palm Desert, CA
There are different ways of getting a divorce depending on your situation. If you and your spouse are in agreement about each aspect of your divorce, then you may be able to get an uncontested divorce via mediation, collaborative law, or a summary dissolution. Contested divorces will require litigation, however, meaning that you will have to go to court.
Palm Desert Uncontested Divorce Attorneys
At the Law Offices of H. William Edgar, our Palm Desert uncontested divorce lawyers near you can provide guidance as you and your spouse work out your divorce agreement on your own terms. We can ensure that all the proper paperwork is completed and all the required steps are taken in the legal process to ensure a quick, simple, and more-affordable divorce (as compared to litigation).
Types of uncontested divorce in Palm Desert include:
No-Fault Divorce – Defined by the California Courts as a divorce petition where "the spouse or domestic partner that is asking for the divorce does not have to prove that the other spouse or domestic partner did something wrong."
Divorce by Default – A "default divorce" is one where one spouse files for divorce and serves the petition and summons to the other spouse, who then fails to respond within the required 30-days, and where there is no written divorce agreement.
Summary Dissolution – A simple divorce where specific qualifications are met: the couple has been married for less than 5 years; has no children together; owns no land our buildings together; owes no more than $6,000 in community obligations, has less than $45, 000 of community property, has no separate property worth more than $45,000, agrees on no spousal support, and has a signed agreement regarding the division of marital property and debts.
Why You Need a Palm Desert Divorce Lawyer
Divorce is a complex legal process. Even if your divorce is uncontested, there is still a lot of paperwork to file and legal hoops to jump through. Mistakes are much more likely to happen without a Palm Desert divorce attorney to guide and represent you, which can lead to delays and additional fees.
Hiring a divorce attorney near you can give you the peace of mind that you need, knowing that you have an experienced professional guiding you through the process and protecting your interests. Call our Palm Desert divorce attorneys at the Law Offices of H. William Edgar! Our firm has been solely committed to family law since 2004, giving us more than 15 years of divorce and family law experience. Call (888) 251-9618 today!
Where Is the Divorce Court in Palm Desert?
As a resident of Palm Desert, CA, the nearest courthouses where you can file for divorce are in Palm Springs and Indio.
3255 E. Tahquitz Canyon Way
Palm Springs, CA 92262
Click Here for Directions
46-200 Oasis Street
Indio, CA 92201
Click Here for Directions
Speak with a Divorce Lawyer in Palm Desert, CA Today
We at the Law Offices of H. William Edgar understand that divorce is one of the most difficult things a person can go through. Whether you are fighting for your right to see your child, facing complications during the division of marital property, or are requesting changes to your child support agreement, we know that these issues are never simple to handle.
Our divorce attorneys in Palm Desert have the case experience that allow us to guide you through whatever difficulty you may be facing while treating your case as a unique turning point in your life.
We always tailor our approach to meet you where you are at in this crucial time. Contact us online or call (888) 251-9618 now to learn more about how our Palm Desert divorce attorneys can assist you.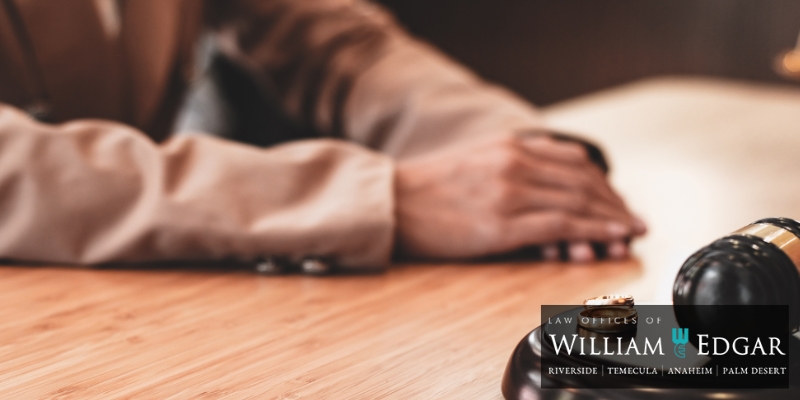 FILE FOR DIVORCE IN PALM DESERT, CA
Decades of Collective Experience in Divorce Law
Since the beginning, we've made a name for ourselves as trusted advisers in divorce and family law. Divorce is complicated process, especially when children are involved. At the Law Offices of H. William Edgar, we do everything we can to minimize the impact that a divorce will have on our client's property, their family, and their personal standing in the public eye. Our attorneys have gone through this process numerous times with families in divorce scenarios. While we would never claim that there is a "standard rule" to any family case, we have the experience necessary to navigate the divorce process.
Call a trusted divorce attorney at (888) 251-9618 for a complimentary case consultation. We also have payment plans and financing options available.
Divorce Scenarios
While the processes' end will always be the same, the type of divorce will determine how the process proceeds. The first divorce type, uncontested divorce, occurs when both partners agree to the divorce and how to divide the property, money, and parenting. The second type of divorce, contested divorce, happens when there is a disagreement between both parties concerning issues such as child custody, property division, child support payments, and other matters of divorce.
Taking Care of All Aspects of Divorce
Our attorneys can handle every aspect of your divorce. We are set on helping you through difficult topics, like child custody, with sympathy and professionalism.
We have effectively handled numerous cases involving the following:
When you work with us, you can expect a lawyer who is responsive, professional, and committed to you. We understand what you are going through, and we are dedicated to finding solutions that meet your needs—and meet them fast. Regardless of your situation, you can be confident that we will do everything possible to help you navigate your case and move forward with your life.
Trust the Law Offices of H. William Edgar to Fight for Your Assets
Our firm is exclusively devoted to family law, which means that all of our services are wholly dedicated to situations similar to yours. Our clients come to us in trying times in their lives, so we address their concerns, lead them through their legal decisions, and provide the support that they need with an extra caring touch. If you put your case in our hands, you can trust you will be given the attention that you need.
Do not try to navigate the difficulties of a divorce on your own. Let our attorneys provide you with experienced legal counsel. Call (888) 251-9618 now!
FAQs
Q: How much does a divorce attorney cost in California?
A: The cost of Palm Desert divorce attorneys varies on the complexity of your case, the number of hours required, and what is included in the final divorce settlement. This makes it difficult to provide an estimate without knowing the specific details of any single case. Factors that can drive up the total cost of a divorce attorney include having to go to trial, dealing with difficult issues like child custody or property division, or if an attorney represents your spouse. To lessen the financial burden, some couples choose to mediate their divorce, which can save time and money under divorce law.
Q: What common reasons do people get divorced?
A: The most common reasons for divorce are infidelity, financial constraints, and communication issues. These issues begin to break down the original foundation of the relationship, which can lead to further problems down the line. If left unresolved, a divorce is often a result. Other reasons can include irreconcilable differences, domestic violence, and addiction. Whatever the reason, divorce is often a difficult and emotional process for both parties involved. However, advancing through the process with the help of an experienced divorce attorney can make it much easier to handle from a logistical standpoint.
Q: How long does the divorce process take in California?
A: The divorce process can average anywhere from several months to a year, depending on the case's complexity and whether or not the parties can reach an agreement. The process can take longer if there are contested issues, such as child custody or property division. The best course of action is to inquire with a Palm Desert family lawyer to estimate how long your case might take.
Q: How do I file for divorce in California?
A: The process for filing for divorce in California starts with each party filing a petition with the court. Once the petitions are filed, the court will issue a summons, which must be served on the other party. After the summons is served, there is a mandatory waiting period before the divorce can be finalized. During this time, the parties can work on reaching an agreement on any outstanding issues, such as child custody or property division. If an agreement has been reached, the divorce can be finalized relatively quickly. However, if there are contested issues, the process can take much longer.
Q: What are the legal grounds needed for divorce in California?
A: California is a no-fault divorce state, which means you don't need to prove your spouse did something wrong to motivate a divorce. The only ground for divorce in California is that the marriage has irretrievably broken down. This simply means that there are no reasonable chances of reconciling and that the marriage is over. No evidence or testimony is required to prove this, and it can be simply stated in the divorce paperwork. The only other requirement for getting a divorce in California is that one of the parties must have been a resident of the state for at least six months.