PALM DESERT CHILD CUSTODY ATTORNEYS
We Help You Get the Results That Your Family Deserves
Child custody cases can be some of the hardest and emotionally draining cases for a family to go through. The legal team that you choose could affect you and your child's lives for years to come.
At the Law Office of H. William Edgar, our child custody lawyers in Palm Desert are dedicated to giving families solutions to their custody battles that will have minimal impact on the children involved. This process is about their well-being, which is our first priority.
Our child custody attorneys are committed to four core values:
To be driven for results
To give honest and insightful counsel
To provide low-risk and low-stress solutions
To tailor our approach to our clients
For almost 15 years, our award-winning law firm has been trusted to get results.
That means that we are against legal battles that purposefully string a family along. We want to get a custody battle resolved as quickly as possible with the result in your favor. Families turn to us when they want to get their questions answered without scarring their children with months of legal battle.
Call (888) 251-9618 for a free consultation with a Palm Desert child custody lawyer today!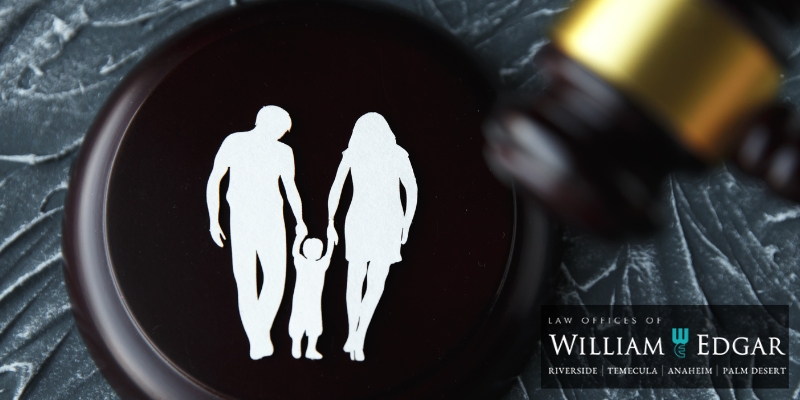 Types of Child Custody Arrangements
Throughout California, courts recognize that shared custody is typically the best situation for a child. With the exception being a history of domestic abuse, the court will ask that you and the other party agree to share custody in some way. Shared custody does not mean that both parties split custody rights equally.
Child custody arrangements include the following:
Sole Physical Custody – Children live with one of the parents at their residence.
Joint Physical Custody – Children live with both parents for designated amounts of time.
Joint Legal Custody – Each parties decide how their children should be raised (ex: where they live).
Sole Legal Custody – One party is the sole caretaker of the child.
The latter situation is rare. Courts avoid that unless there are circumstances that warrant such action.
Child Custody Issues We Handle
Our firm has decades of collective legal experience and has handled hundreds of family law cases that involve decisions that impact the lives of children.
Our Palm Desert child custody attorneys at Law Office of H. William Edgar know how critical it is to have your child's mental and emotional health in mind while we fight for their rights. Our team has extensive experience with child custody cases, and we are well-equipped to handle your case with sensitivity, compassion, and expertise.
Our Palm Desert office helps families with all issues involving custody:
Call (888) 251-9618 today to schedule a free, no-obligation consultation.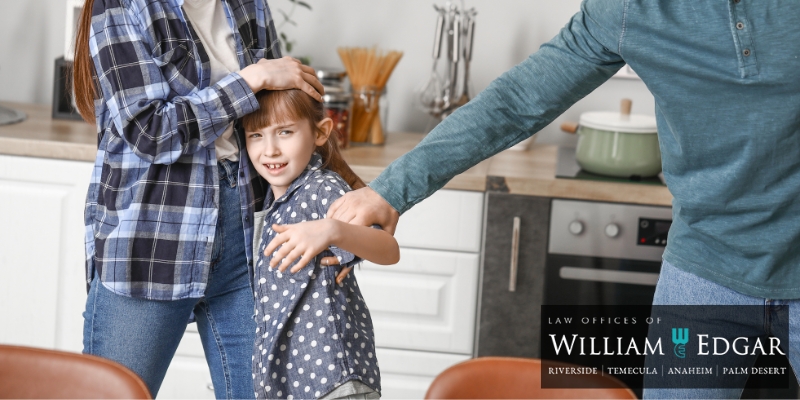 Child Custody Lawyer FAQs
Q: How much is a child custody attorney in California?
A: It is difficult to estimate the cost of a child custody lawyer in Palm Desert, California because there are many variables involved. Factors affecting total cost include the experience of the family law lawyer, the type of custody arrangement being sought, and the number of court appearances required. In some cases, a child custody lawyer can provide a free consultation to help you determine the best-informed action for your case and how much that might cost. It's important to assess if the cost of an attorney outweighs the potential benefits they could bring to your case and children.
Q: Can you get a court-appointed attorney for child custody in California?
A: In California, you may be able to get a court-appointed attorney for child custody if you cannot afford to seek and hire your own family lawyer. To be eligible for a court-appointed lawyer, you must meet certain financial requirements demonstrating you cannot afford an attorney. If you are granted a court-appointed lawyer, the attorney will be provided to you at no cost. You may then advance in your case without worrying about how to pay your attorney or when to draw the line on what is considered an unreasonable fee.
Q: Where do I go to file for custody of my child in Los Angeles during divorce?
A: In Los Angeles, you must file your child custody and divorce case in the Superior Court of California, County of Los Angeles. The best way to discover where your case needs to be filed is to contact the clerk of court in the county where you live or where the other parent lives. The clerk of court can support and provide the correct forms and filing instructions that will help ensure your case is filed properly. It's here that you'll also be able to learn more about what to expect during the child custody process in Los Angeles.
Q: What is the difference between joint legal custody and joint physical custody in California?
A: In California, joint legal custody is when both parents share the responsibility for making major decisions regarding the child's welfare, such as education, healthcare, and religious upbringing. Joint physical custody is in situations when both parents share equally in the time the child spends with each parent. In some cases, one parent may have an approved primary physical custody arrangement while the other parent has visitation rights. It is important to note that the terms joint legal custody and joint physical custody are sometimes used interchangeably, as a child visitation attorney will share, it is possible to have one without the other.
Q: Are mothers favored for child custody in CA?
A: In California, there is no presumption in favor of either mother or father regarding child custody. The court makes a custody determination based on what is in the child's best interests. Factors that may be considered include, but are not limited to, each parent's ability to provide a stable home environment, the child's preference (if they are of sufficient age), the child's active relationship with each parent, and each parent's ability to meet the child's physical and emotional needs.