PALM DESERT SPOUSAL SUPPORT / ALIMONY ATTORNEYS
Assisting Clients Secure Their Financial Future
Spousal support, known as "alimony" in some states, is a transfer of money from one spouse to the other during and after the divorce process. Typically, spousal support is given to help ensure a low-income spouse will continue having the same living standard as they did before the divorce. There are a few different types of spousal support, from temporary alimony to rehabilitative alimony.
Regardless of your participation in a spousal support obligation, you will need an attorney to guide you through the process. We have gained insight into both sides of the spousal support process from handling hundreds of cases similar to yours. We are equipped to assist you in getting your rights and resolving your spousal support disputes in a timely and cost-effective manner.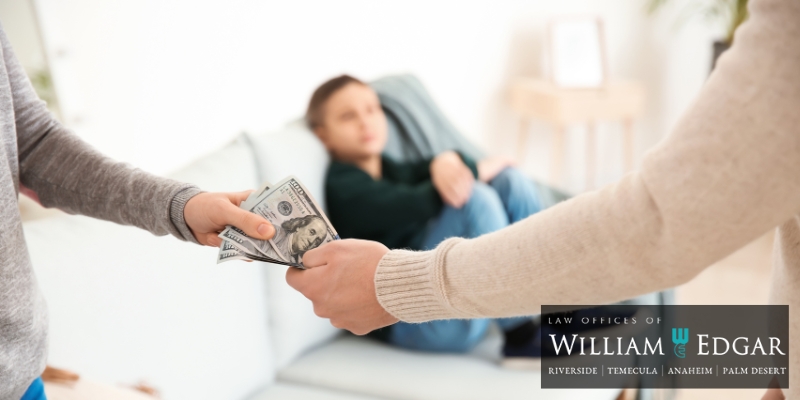 How Does the Court Decide Spousal Support?
The factors are numerous, but key on some the following:
The spouse's capacity to earn money
What each spouse contributed to the education of the other
The supporting spouse's ability to provide spousal support
The standard of living for each spouse during marriage
The properties the spouses each may have
The length of the marriage
The ability of the supported spouse to get work while caring for children
The physical well-being of both spouses
If domestic abuse occurred between the parties
Seeking Favorable Spousal Support? Call Our Firm!
Court processes are expensive. The emotional stress, the total expenses of legal time, and the numerous hours put into a divorce can result in much more than financial loss. Our spousal support attorneys in Palm Desert work to minimize such expenditures of effort and money. That is why we have always been committed to a results-oriented approach. We comb through your legal options, then help you choose the option that best fits your needs. We listen to what you want, and we do our best to give that to you.
Our ability to uncover these solutions has earned us numerous praises and awards:
10.0 "Superb" Avvo Rating
Inland Empire Magazine "Top Lawyer Award"
Lawyers.com "Client Distinction Award"
2016 "Top 100 Family Lawyer" Award
Need a spousal support lawyer in Palm Desert, CA? You can trust our Palm Desert office to protect your needs and your financial interests. Call the Office of H. William Edgar at 888-251-9618 or fill out our contact form. We are here to help you however we can!