FAMILY LAW APPEALS ATTORNEY IN RIVERSIDE, CA
Caring Representation from the Edgar & Dow
If you disagree with a trial's outcome, you may be eligible for appeal. Essentially, an appeal requests that a higher court review the judgment of a lower court. In an appeal, you are not "re-doing" your trial. The appeals court will only consider what you submitted to the lower court. However, the appeals court may examine the judgment and either confirm, modify, or set aside the case results or even order a new trial.
If you are considering appealing a family law case judgment, you will need the guidance of a skilled attorney from the Edgar & Dow. We can help you determine if an appeal is in your best interest! Call (888) 251-9618 to get in touch with a team member at our Riverside location.
Considering an Appeal?
At the Edgar & Dow, we can help determine whether an appeal will be beneficial. We strive to ensure that any legal step is in your best interests—personally, financially, and emotionally.
When considering an appeal, it is important to think through these questions:
Is there a valid reason to appeal?
Does the advantage of an appeal outweigh the expenditure?
Is there a need to defend or respond to another party's appeal?
Is it possible to appeal, based on court rules and the timeline?
Our firm can help you determine whether or not you have a chance at success in appealing your case! If you do, you can trust our firm to professionally handle your case and invest all our effort into securing a satisfactory outcome on your behalf.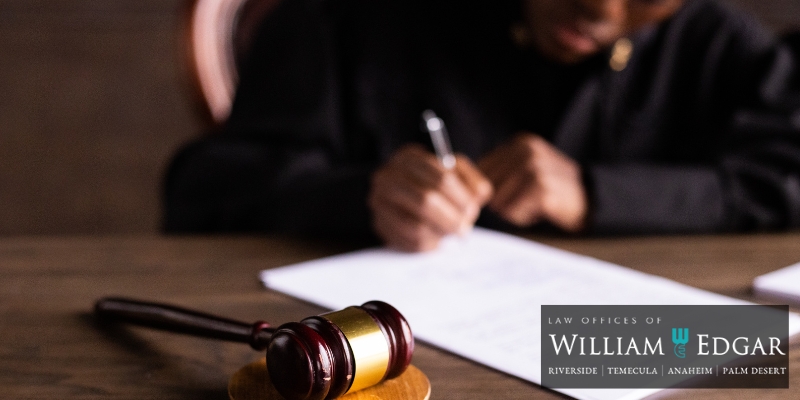 Set Up a Free Consultation with Our Riverside Family Law Appeals Lawyers
At the Edgar & Dow, we understand that family law is an especially sensitive subject and that many of our clients are going through difficult times. We strive to provide a satisfactory resolution to our clients' cases in a quick and efficient manner, to save our clients stress, time, and money.
Due to our approach, our firm has been highly rated by clients.
In fact, our founding attorney, H. William Edgar has been named as a "Top 100 Family Lawyer" in California by the American Society of Legal Advocates. You can count on us to provide you with honest communication, supportive counsel, and thorough representation throughout your case proceedings.
Call (888) 251-9618 for a free consultation! We look forward to helping you.