RIVERSIDE FATHERS' RIGHTS ATTORNEYS
Decades of Collective Experience Defending Fathers' Rights in CA
Navigating a divorce or paternity case can be difficult for fathers. Often, mothers are favored in cases involving child custody, support, and other matters. Without the proper legal representation, many fathers are not able to establish their rights and maintain their desired level of involvement with their children.
At the Law Offices of H. William Edgar, we focus solely on family law. This means that we have handled numerous cases involving fathers' rights and can capably guide you through whatever circumstances you face.
Our founding attorney, H. William Edgar, has been named a "Top 100 Family Lawyer" in the state of California by the American Society of Legal Advocates. Since our founding, we have helped numerous clients through trying family matters and achieved high client satisfaction ratings!
Call (888) 251-9618 for a free case evaluation! Our capable Riverside fathers' rights lawyers are available to hear your case and help you reach a solution.
What Do a Father's Rights Look Like?
Because we focus solely on family law, we have years of experience in dealing with cases such as these. Let our fathers' rights attorneys help uphold your rights! Our experience can guide you through whatever situation you face.
Both mothers and fathers have the rights to exercise the following:
Raising their children (in some cases through visitation and custody agreements)
Choosing their children's education, religion & health care
Filing for custody/support changes if the other doesn't follow guidelines or if circumstances change
Perhaps you are unable to fulfill your rights due to an unfavorable ruling or faulty judgment. At the Law Offices of H. William Edgar, we understand your desire to pursue what is best for the child and yourself. Our skilled fathers' rights attorneys in Riverside, CA can guide you through the necessary legal processes.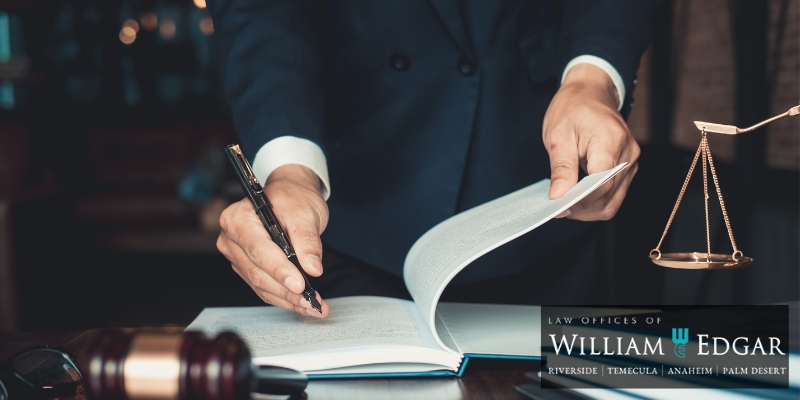 Start With a Free Case Evaluation Today
We treat every case on an individual basis and strive to accomplish your goals quickly. This not only saves you time and money, but stress. Our representation ensures that each aspect of your circumstances is considered and that you are represented well. For client convenience, we also offer payment plans or financing arrangements for those who need it.
Don't hesitate any longer! Our Riverside fathers' rights attorneys are proud to stand up for your rights and are privileged to be a part of helping your loved ones work through the situations they face.
Our Riverside fathers' rights lawyers are available for free case evaluations! Call (888) 251-9618 today to talk to our team.