RIVERSIDE SPOUSAL SUPPORT ATTORNEYS
Helping Clients Secure Their Financial Future
Spousal support, or alimony, is payment from one spouse to the other during and after the divorce process. In most cases, spousal support is awarded to help ensure lesser-earning spouses can maintain the same standard of living they had prior to the divorce filing. There are several options for alimony arrangements, from temporary alimony to rehabilitative alimony.
Whether you're looking to defend yourself from alimony obligations or you need to collect alimony from your spouse, you'll need an attorney to guide you through the process. We at the Edgar & Dow have gained extensive knowledge and insight from handling hundreds of cases like yours. We are equipped to help you uphold your rights and resolve your dispute quickly and cost-effectively.
Our spousal support attorneys in Riverside, CA offer free case consultations in order to help you determine your options. If you want straightforward, honest legal counsel, call (888) 251-9618 today.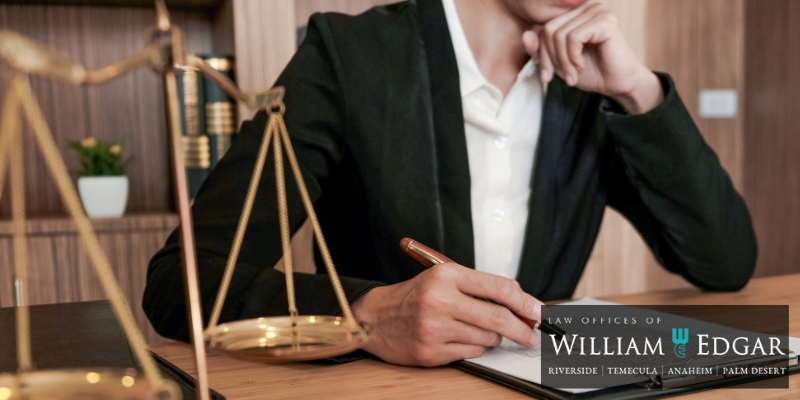 Alimony Factors Considered by the Court
How alimony is calculated involves more than just income.
These factors are numerous, including the following:
Each spouse's earning capacity
How much one spouse contributed to the education of the other
The supporting spouse's ability to provide spousal support
Each spouse's needs and standard of living during marriage
The separate property of each spouse
How long the spouses were married
The ability of the supported spouse to get a job while caring for children
The age and health of both spouses
Any history of domestic violence between the parties
Pursuing a Favorable Alimony Outcome
Lengthy court processes are costly. The stress, the legal expenses, and the time spent can result in both emotional and financial losses. Our spousal support lawyers in Riverside, CA want to minimize these expenses for you. That's why we're committed to a results-oriented approach. We carefully consider your legal needs, then look for the most efficient and effective way to meet them.
Our ability to find these solutions has earned us numerous awards and recognitions:
10.0 "Superb" Avvo rating
Lawyers.com "Client Distinction Award"
Inland Empire Magazine "Top Lawyer Award"
2016 "Top 100 Family Lawyer" Award
Need representation you can trust for your spousal support case? Turn to the Law Office of Edgar & Dow! Contact our Riverside alimony lawyers at (888) 251-9618.