ANAHEIM FATHERS' RIGHTS ATTORNEYS
Advocating for Parents' Rights in Complex Cases
Fathers have often felt that their rights were often overlooked when it came to the well-being of their children. When it comes to judgments regarding child custody, visitation rights, child support, and other matters of divorce, fathers have the same rights as mothers; however, protecting those rights will require the work of an experienced Anaheim fathers' rights lawyer. That is where our law firm comes in.
At the Edgar & Dow, we have spent countless hours successfully defending the rights of fathers to remain in the lives of their children, to defend themselves from unfair child support demands, or to appeal unfavorable rulings. With hundreds of cases' worth of experience, we know how to navigate the complex process of ensuring a fathers' rights are upheld in court. Our work has earned us multiple accolades from peers and past clients, including a perfect Avvo rating of 10.0 out of 10.0.
We provide fathers with free, no-obligation case consultations to help them understand their legal options. Call (888) 251-9618 to schedule an appointment.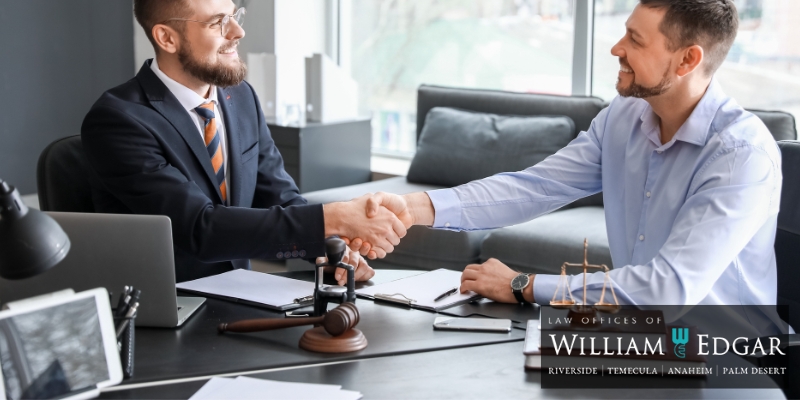 Once paternity is established, every father has rights regarding his place in his children's lives. If there is a reason for a man to believe that he is not the father of his children, he even has the right to challenge paternity to defend against child support obligations. Paternity challenges have a very small window of opportunity, so call our firm immediately if you would like to disestablish paternity.
Fathers have the right to the following:
To see their children in visitation or custody arrangements
To decide on their children's religious upbringing, education, and healthcare
To modify custody/support if circumstances demand it or the other parent is not acting in good faith
If you're facing the consequences of an unfair or faulty ruling, turn to Edgar & Dow. Our straightforward legal counsel is designed for one thing: to resolve your dispute quickly and permanently. The seasoned fathers' rights attorneys in Anaheim provide fathers with effective and honest representation that helps them obtain the outcome they and their children deserve.
Call our Anaheim office (888) 251-9618 today to schedule your free case consultation. Let us get to work protecting your rights and building an effective case on your behalf.