Temecula Divorce Attorneys
Guiding Families Through Divorce, Child Custody & More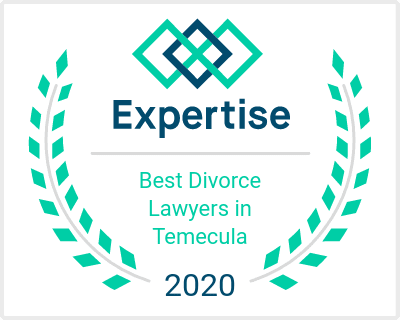 When it comes to legal disputes within families, fast resolutions are often the best ones. It means your family spends less money on legal fees, less time in court, and less time stressing over the case. More importantly, fast solutions mean families spend less time suffering from emotional trauma.
Our award-winning divorce lawyers in Temecula offer a results-oriented approach. We are committed to fighting for the best outcomes in the shortest possible amount of time.
Our divorce attorneys use every tool at our disposal in order to guide our clients through complex, painful cases. With decades of collective trial experience, we prepare every case for trial—while relentlessly searching for a way to settle your dispute outside of court. Either through litigation or through negotiation, we look for the best way to give your family law case the outcome it deserves!
Family Law Cases in Temecula
At the Law Offices of H. William Edgar, our Temecula family lawyers are skilled in all areas of matrimonial law. Examples of family law cases include:
How to File for Divorce in Temecula
Filing for divorce is a complex process that involves a lot of legalese, paperwork, court dates, and more. Get a Temecula divorce attorney on your side right away if you want to file for divorce. Once you have proper legal counsel and representation, then process of filing for divorce is as follows:
Pick up a divorce packet from the clerk at your local courthouse
Fill out the divorce papers
Pay the filing fee and file your Petition and Summons at your local courthouse
Serve copies of the divorce papers to your spouse
File your Proof of Summons
Wait for your spouse to file a response
Consult a Divorce Lawyer in Temecula Today
No one should get a divorce without the counsel and representation of a divorce attorney who has their best interests in mind. During such a difficult time in your life, you need an advocate who can lighten your burden and fight for your rights. Get in touch with the Law Offices of H. William Edgar today!
Schedule a free consultation with a Temecula divorce lawyer at our firm. We can listen to your case, provide straightforward legal counsel, and develop a tailored solution for your problem.
Why Trust Our Firm With Your Case?
Tailored Approach

We know every case is unique and always provide personalized counsel.

Low-Risk & Low-Stress

We don't drag our cases out, which saves you time, stress, and money.

Honesty & Integrity

We deliver the straightforward, honest counsel you really need.

Results-Driven Counsel

Our priority is to help you get the results your family deserves.